Post by ELLEN ELIZABETH WATSON on Jun 22, 2014 21:41:32 GMT -5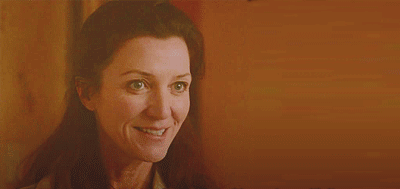 more than a shot in the dark
circa June 2015
Ellen stared at herself in the mirror. Her long auburn hair was pinned back, out of her face. In a few moments, her mother would be coming in to weave a sprig of Lily of the Valley into her hair. It was a simple style but it fit her wonderfully. She was not wearing a veil today. She felt that it wouldn't be appropriate. Everyone knew she was not innocent, nor was this her first marriage for that matter. Hell, she was remarrying the same man. She felt a veil would look stupid. She looked over at the bouquet of lilacs sitting in a vase. Lilacs weren't her favorite flower. She didn't hate them, but she didn't love them either. But they looked good against her lace white gown and they smelled divine. Her skin was clear and her makeup simple. She looked good. To the naked eye, one might even say she looked perfect. But anyone who knew her well enough could tell something was missing. There was no bridal glow. At least it wasn't as bright as it should have been. This should have been the happiest day of her life. Well, at least one of them. But joy was not the feeling she felt. She felt like there was a bottomless pit in her stomach, and it made her feel sick. She had a headache as well. From the previous night's incessant drinking. Her cousin had taken her out for "one last night of freedom." Ellen thought it was a bad idea. She was already aware of the prison she'd be locked up in once she said her vows. She had done it before. But her cousin insisted. As a result, she got roaring drunk. She would have slept through today had her mother not dragged her out of bed this morning.
She looked down at her left hand. The ring was huge. It was too big for her. When she complained about the size of it to her friends, they looked at her like she was insane. Yes, it was a beautiful ring. It was probably a very expensive one too. But it wasn't her. But she knew that was his way of saying he loved her. It was a status symbol, and it yelled "here I am! I am a famous neurosurgeon and I can afford a rock the price of a house." This whole wedding in general just wasn't her. If she had anything today her way, it would have been a simple marriage in a small cathedral with her friends and family. She didn't want a big production with "this famous doctor and that colleague and this senator and that distant college friend." It was humiliating to her. Especially since the two of them had gone through this thing once before. But he insisted. "We had debts and loans when we were first married. I couldn't give this to you, so I'm giving it to you now," was what he had told her. But what if she never wanted this? Even if he could afford it?
So why had she agreed to all of this in the first place? If she was so miserable why had she said yes when he popped the question? Well, she wasn't completely miserable. When he walked back into her life two years ago, it wasn't unpleasant. It was quite the opposite. He appeared to have changed quite a deal. He didn't drink much anymore and he appeared to be genuinely interested in fixing the disaster that was their relationship. She had been very adamant about not going back with him. At the time, she had been dating Lawson and was quite happy. But when Natalie found out her father was back and pining after her mother, the idea of getting "mommy and daddy back together" became irresistible to the teenage girl. Ellen didn't want to abide her daughter. But Gabriel had trapped her. He had asked her to dinner, and Ellen really wasn't in a position to decline. They clicked just like old times and it felt good? Was good the word? Ellen wasn't entirely sure what it was she felt to be honest. Everyone around her poked and poked and poked her. They told her it would be sweet and appropriate to give Gabriel another chance. She rejected this idea outright. Lawson was good to her he had never hurt her like Gabriel had. But the idea soon became like a plague. It grew on her. The whispering in her ear became impossible to ignore. Then Gabe showed up at her house one day. All dressed up, vying for her affections. She couldn't say no. She didn't know why she couldn't say no, but she couldn't. And before she knew it she was engaged again. That was a year ago.
In that year, she hadn't heard from Lawson. She wondered how he was. Sometimes she'd even imagine him whenever she was with Gabriel. Over time, she began to feel like she had made a horrible mistake. When it came time to plan the wedding, her heart was not in it. She let her mother take over the majority of the planning. So instead of simple and traditional, she ended up with something absolutely over the top. Her mother had booked their reception for the New York Botanical Gardens and she was to be married in a gorgeous cathedral in the city. It was probably all going to be very beautiful, but none of it was her idea. She talked with Kathleen about what was going on with her. Nothing seemed to help her though. She just felt like she had totally screwed everything up, especially the week before her wedding. Her mom was ecstatic over this wedding, which really didn't help her. Not only would Ellen be disappointing Gabriel and his family by backing out, but her own mother would probably hate her.
She jumped a little bit when she heard a, rather obsessive, knock at her door. She stood up and walked over. "I'm coming," she said, her eyebrows were narrow in confusion. Who could possibly be knocking at her door like this? Nervously, she placed her hand on the handle and turned it. She was completely unsure what to expect.
made by ∆ ashycat of adoxography