Post by ELLEN ELIZABETH WATSON on May 10, 2014 0:20:12 GMT -5
Why do I feel like I'm dying? She looked into the mirror of her bathroom. Her blue eyes were dull. She hadn't slept in days, and she sure looked like it. Even the layers of makeup she had on couldn't conceal that. Gabriel was gone. Lawson was gone. Victoria was gone. Marcus was gone. Only Natalie remained, and she too had been quiet these past few weeks. Ellen felt completely alone for the first time in her life. It was funny, how she used to dream of being perpetually alone. She used to find solitude appealing, but now she realized how absolutely horrid it would be. There was no laughter or love or really anything at all. Only silence. And in the silence, Ellen was left alone to her own thoughts. Her thoughts were horrifying. They did not make for pleasant company, and she feared what would become of her if she continued on like this. It made her shudder to think Lawson was off living and surviving without her. That she hadn't heard Victoria's voice in over two weeks, or that her son wanted nothing to do with her. She could hear her mind taunting her. Oh Ellen, you're so, so irrelevant.
As she stood there, in the impenetrable silence, she wanted to die. She absolutely wanted to die, and she was certain she'd probably go mad if she didn't. She was a monster. At least she felt like she had become a monster. Both Gabriel and she were monsters. That's why her ex-husband had been killed. She was certain of it. She had driven everyone who cared for her away. Gabriel had done the same, and he was now out of the world. Perhaps they were always destined for each other? How painful could death be anyways? Dying right after Gabriel would be a fitting death. Both of them were out of their minds and they both managed to make messes out of their lives. It would be fitting to go now. Ellen was certain she would have done it had she not heard Natalie calling for her. She snapped out of it. Jesus Ellen, you're not going to kill yourself. Not when you still have a daughter who needs you. Who wants you, she thought. Quickly, she sprayed a bit of perfume onto her neck and left her room. She needed to leave this house before something happened.
She descended the stairs and gave her daughter a hug. They were both on edge today. Ellen figured a lot of people in the Andrews family were on edge. Today was Gabe's funeral. Ellen had been dreading it all week. She looked into Natalie's eyes which were overflowing with tears. Ellen had to bite back her own, but she had to. You must be strong. You aren't allowed to cry, not when you have her to look after. Gently, Ellen lifted her hands to Natalie's face and wiped away the tears, giving her a sad smile. They'd get through today together, hand in hand. Ellen grabbed Nat's hand and squeezed it tightly before leading the two of them out to her car.
Natalie looked so much like her. Scarily so. Marcus took after his father, but still had some of her traits. But Natalie--Natalie was her doppelganger. She was an exact carbon copy. She had thick, luscious auburn hair and bright blue eyes. Ellen loved to brush that hair every night before her daughter went to bed. Natalie used to love it when she did that. And then she grew up. After she hit middle school, she no longer wanted her Mother to brush her hair. There were so many things Mother wasn't supposed to do anymore. Her daughter had gone through a period where Mother was invisible and did not matter. It broke Ellen's heart because she loved her daughter so very much. She knew eventually Natalie would come back to her. And if she didn't, Elle would always be there with her. Natalie had her blood coursing through her veins. But the woman felt in her heart it would never come down to that. They had grown close these past few weeks. Not by talking, but by actions. She'll always come back to me, Ellen thought to herself. She prayed Victoria and Marcus would too, but she knew Natalie always would. Natalie was her child. She always had been, even when she was still married to Gabriel.
As she drove to the church, she felt the tears begin to form. She desperately wanted to cry, but she knew she couldn't. Not right now. She sniffed back the tears, tensing up the entire car ride to the church. She took a deep breath before approaching the doors of the church. You can do this, you have to do this. She looked around. Members of the Andrews family were sprawled all over the churchyard: Laurence hugging a hysterical Mary, Clara trying to get her child to quiet down, relatives Ellen had met years ago catching up with cousins or second cousins they most likely hadn't seen for years. It was so sad how the only thing that brought families together were funerals. Ellen looked around frantically, trying to find someone to talk to. Instead, a familiar face approached her, an old friend from Yale. She remained by his side through most of the event. Neither of them spoke much to each other. But they had one thing in common: they were outsiders here. Ellen was an Andrews once, but now she was no longer that. She was a stain in their family, and she knew the majority of Gabriel's family probably didn't even want her here. She didn't blame them. She was partially to blame for Gabe's death. If only they hadn't married. If they hadn't married, he'd probably be happier. After all, he only turned to alcoholism after over ten years with her. She was the problem. She was always the problem.
When the service started, she took her seat, wedged between Natalie and her old Yale friend. Mary, Laurence, Clara, and Lawson walked down the aisle as members of the family. Ellen couldn't even look when Lawson passed her. Surely he wanted nothing to do with her now. The minister began speaking. A song was sung, a Eulogy given, but it was all a blur to Ellen. Her mind could not process what was going on. She didn't even see that her daughter was sobbing next to her. Her face was stone, her heart a block of ice. She was nothing but a shade of the woman she once was. She was a woman who had lost too much, a woman who couldn't feel anymore. All that was left was a body. Robotically, she stood when the minister released the crowd. A few people talked to her, but she couldn't recall even a word of any of the conversations.
The massive crowd of people migrated towards the reception area. Some reminiscing on Gabriel. Telling stories of how he'd play doctor all the time or how he'd cause mischief amongst other neighborhood children. Ellen cracked an ever so slight smile. She had some stories of her own, but she thought it would be best not to share them. Not when most of these people had preconceived ideas of her. No, it was best to keep it all inside. When she got to the reception hall, she took a seat beside her same friend. She chose the least intimidating table; they were all distant relatives. Mary stood up to give a speech. Ellen couldn't look at the woman.
We are all gathered here today in remembrance of our beloved Gabriel....
Ellen sat there, a blank look in her eyes. She wasn't registering anything. And then her daughter was nudging her. She looked up, everyone was staring at her. Mary's brown eyes wide.
As all of you know, Gabriel had a wife and three children. They divorced, but Ellen is here today with her daughter. Wouldn't Ellen like to speak?
She looked around. No. No, I don't want to get up and speak you stupid bitch, Ellen thought to herself. Natalie nudged her up. "Mom, get up," she said. Slowly, Ellen approached Mary. She knew this was not going to end well. Not at all. Mary gave her a hug before giving her the floor. Ellen stood there, staring blankly at the massive crowd of people. A massive crowd being thirty or forty, but right now it felt like over one hundred. "Uh," she started. "Uh. Well, obviously this is a very hard time for everyone here. Gabe was very young," she was sweating. She couldn't come up with anything to say. "Gabe and I. We. We were married right after college," she said. "And we were married for fifteen years. But then we divorced. Our marriage was pretty nice I guess," she said, gulping. Pretty nice? What is wrong with you? "We adopted Victoria and had Marcus and Nat," she could tell everyone was cringing in their seats. But she honestly couldn't think of anything else to say. She looked around and saw pictures of him everywhere. His stupid blue eyes and brown hair. That smile that always made her weak in the knees. "Actually, I'm lying. Our marriage wasn't pretty nice. It sucked. We hated each other, and he cheated on me, and he drank a lot, so I'm really not surprised he managed to get himself killed in an accident like this. He was careless like that. He also had a temper. He broke a lot of things," she knew she was out of line now. "And he sort of hit me and treated me like his property. Sorry if I'm not beating myself up with grief," she said before walking away.
She ran for the bathroom, the tears beginning to flow from her eyes. That last statement had been a complete lie. Her entire body ached with grief. But nobody could see her like this. Nobody was in the bathroom right now, so she could be alone. She was crying. She hadn't cried like this in years. Her hands were shaking and her breaths shallow. I don't deserve to be here, she thought to herself. She could hear the chattering outside the door. She could hear how mad people were at her for disgracing not only their family, but their prized king's funeral as well. But Ellen couldn't help it. She hated her ex-husband. It took her until now to finally realize how much she hated him. She hated everything about him. His arrogance, the cold look in his eye, how he thought she belonged to him, the double standards that he practiced, the fact he found her incompetent because she struggled to have children. But she loved him too. He was smart, handsome, understood her insanity, and loved her from such a primal place. But she wanted him gone. She wanted him dead. And she felt like a murderer because of it. She sobbed heavily. She knew she was having a breakdown. She knew this feeling, but it felt stronger than any of her other ones.
Her fingers gently ran across the bathroom mirror. You'll never be anything, she heard him say. Her fingers curled into a fist and hit the mirror, putting a small crack in it. You're irrelevant, completely irrelevant. You don't matter, he taunted. She hit the mirror again. You'll never leave me. I'm the only person who could ever put up with you. Another blow. You are nothing but a stupid silly little woman. You'll never be anything more than that. Glass started to fly everywhere. You're a slut. Why would anybody want to be with you? She felt her hand numb. You are such a pathetic excuse for a human being. A waste of space. You're lucky you married me. You're lucky you belong to me now, without me you'd be nothing. She backed up against the wall and slowly slid down it. She was out of breath. "I'm glad you're dead," she whispered.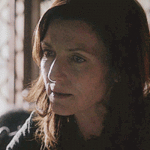 WORDS:
2012 (told you it was a monster)
TAGS:
LAWSON RAYNARD ANDREWS
NOTES:
I miss her so much, it's creeping me out.
XOXO SHIN OF GS + THQ