Post by LAWSON RAYNARD ANDREWS on Jun 22, 2013 22:05:52 GMT -5


OPEN




TAKEN


[atrb=border,0,true][atrb=style, width: 444px; background-image: url(http://i162.photobucket.com/albums/t264/nadzylala/TEMPLATES/LIGHTBKGBOYS.png); border-top: #5a6989 solid 10px; border-bottom: #5a6989 solid 10px; width: 457px; padding-top: 10; padding-bottom: 10;]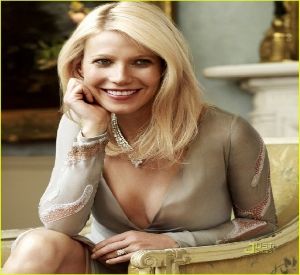 Taken,
aka Lawson's old girlfriend
45-47, local, majored in law at Harvard
traits are mostly open save for a few that go well with Lawson: passionate, funny, strong-willed, elegant
Meet Evelyn,
Lawson's
old flame. She is the only woman Lawson was ever serious with and he even considered marrying her. Their history:
They met during their second year at Harvard Law and became fast, good friends but nothing more. After they graduated they both went on to live their own lives. When Lawson was thirty-six he ran into his brother's wife, Ellen, during a performance of "Macbeth". Long story short, the two ended up sharing their problems with each other and slept together. The next day they vowed never to speak of it and went on their separate ways.
Days went by and Lawson discovered that he might love Ellen. Knowing he'd never be able to be with her, he tried to forgot about her. Then one day after that, in mid-September during a Harvard reunion, Lawson met back up with Evelyn. They hugged and apologized for not keeping in contact but they each understood that life had just gotten extremely busy. They talked all night and found out that they had a lot in common. They exchanged numbers again and Lawson called Evelyn when he got home the next week. It turned out that the two didn't live far from each other so they began to hang out more until they eventually dated.
During that time Lawson began to love Evelyn and forget about his love for Ellen -that was probably more of a crush, anyway. They started discussing marriage, but one day Evelyn made the slightest motion that reminded Lawson of Ellen and all of a sudden he was back in love with Ellen. He knew it wasn't fair to Evelyn that he loved another woman more than her, but he just couldn't help it. He tried to fight it and tell himself that Evelyn was a beautiful woman and he was lucky to have her and shouldn't let her get away and that he should forget about a woman he couldn't have, but he didn't know that it wasn't working. After two years of Lawson unknowingly and slowly becoming distant with Evelyn, Evelyn told him she knew he was in love with another woman. She told him that as much as she loved him and wanted to be with him and had tried to ignore it, she couldn't ignore any longer the fact that she was playing second fiddle to a woman Lawson hadn't seen in years. She had no idea that the woman was his brother's wife because Lawson kept that a secret from everyone, understandably.
As heartbroken and disappointed as Lawson was in himself and at the fact that Evelyn was leaving, he knew it wouldn't be fair to ask her to stay. He couldn't promise her that he'd forget about Ellen because he now knew that that wasn't going to happen.
Evelyn and Lawson didn't remain friends because it would have been too painful for the both of them, and it has been years since they've seen each other. I'm thinking that maybe Evelyn is visiting Wentworth or has just moved here and she sees Lawson somewhere in town.
Her personality: Other traits than the ones listed are up to you. I'd like it if she was still saddened by the whole break up with Lawson and still loved him because that would make for some great plotting. Lawson would know exactly how she's feeling: being in love with someone who loves someone else.
You see, Lawson is now dating Ellen because she divorced his brother ten years ago and they recently reconnected. But now the ex-husband is back in the picture so who knows what will happen now.
Evelyn's history after the break up through to when they reconnect is up to you. You can also choose what career she had and where she lived, things like that.
If you have any question please post here or PM me at lawsonraynard. :)
.......................
[/td][/tr][/table]
TEMPLATE BY
LALA YO!
OF CAUTION 2.0[/center]