Post by ARIA JANE GOODMAN on Oct 14, 2012 18:12:25 GMT -5
available
taken
reserved
desperately needed/wanted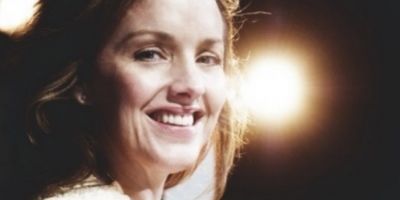 elizabeth goodman, thirty seven, crazy, local, alice ripley
aria and her mother have a really complex relationship that i thought would be interesting to see play out. before her birth, elizabeth had another son, but he died. she never got over his death and fell to depression. since aria's birth it got worse, and in the hospital she couldn't even hold her. this past summer she got into a horrible car accident and forgot seventeen years of her life, including aria's birth. when aria realized that her mom didn't know who she was everything fell apart. in fact, she lost it so much she started taking elizabeth's pills in secret. beth left the family not long ago, but it was only to 'clear her head,' but aria doesn't know that. it would be really fun to see them interact when she returns.

aria is also planning on moving out of her home and in with her best friend as well as her uncle. having her return to cause some drama would be really fun to play out. after all, who doesn't love a lunatic?


atticus goodman, thirty eight, tired, local, nathan fillion
This is Aria's father and is married to Elizabeth Goodman. Atticus and Elizabeth got married when they were still in college because Beth was pregnant with their first child. Unfortunately, the lost their son when he drowned at eight months old. After he died, Elizabeth went crazy. She started hallucinating him and having nervous breakdowns/panic attacks. Atticus made her see a doctor and he put her on medication. Three years later she had Aria, but Beth couldn't even hold her in the hospital.
Ever since, Atticus has been struggling to help his wife. Aria loves her dad, but sometimes she feels like she's neglected which leaves them with a strained relationship. He's a very caring and patient man, and he likes to help people. In fact, he had become somewhat of a father figure for a trouble boy named Nicholas Stone. Atticus never introduced him to the family, and they are totally unaware that he was so close to this kid.
This past summer, Elizabeth and Atticus got into a really bad car accident. Elizabeth lost all of her memories, but Atticus just got really beat up. When Beth came home it was difficult for everyone because she forgot so much of her life. Aria began taking her pills to dull the pain of being forgotten. When she realized it was never coming back, Elizabeth left the family without any warning. Nicholas believes that Atticus died in the car crash and will have a rude awakening when he finds out that he's still alive.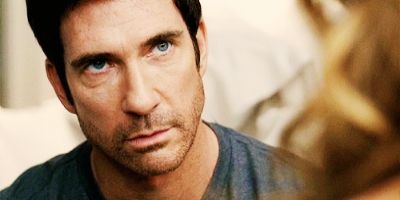 gabriel andrews, 48-50, romantic, local/professor, dylan mcdermott

Elle and Gabriel were married for something like fourteen years before they got a divorce. The two of them met in college, and became pretty good friends because Elle helped him with his Economics class at Yale. The day before the exam he kissed her and Elle ignored him for a long time after that because she was confused. Ellen eventually agreed to go on a date with him, and they began a very serious relationship. He proposed to her five times before she finally accepted his hand in marriage. While they were married they were very much in love, and Ellen still loves him with all her heart to this day.
Two years after she gave birth to Marcus, Elle started to drift apart from Gabriel by piling her work load. Her estrangement hurt him more than she realized, and he lashed out by having an affair with a twenty something blonde. Unbeknownst to him, a child was produced from that affair, and the woman he cheated on Ellen with is currently the headmistress at Wentworth Academy. When Ellen found out, everything collapsed, but they managed to stay together. Unfortunately, Ellen only pushed him away more, and he turned to alcohol. Out of anger and slight drunkenness, Ellen cheated on Gabriel with his brother named Lawson. However, she regretted it afterword and never told him. After her one night stand, she confronted him and said she would leave if he didn't shape up. He was furious at her for saying such things, and ended up hurting her. Ellen left the next morning while he was at work without leaving a note nor anything behind including the children.
After that Gabriel was kind of a mess because he loved Ellen more than anything, and the fact he actually hit her tore him up. Now, it is years after the incident and he's moved to Rhode Island for a new start. The two of them will eventually run into each other because it's a small world, and there will be an instant connection. Currently, Ellen is in a serious relationship with Lawson Andrews (his brother), and they are actually living together. When he comes into the picture the jealousy will obviously drive him mad, and he will try to do everything in his power to win back the love of his life.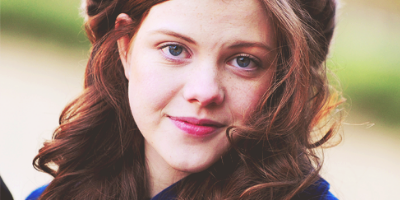 natalie andrews, 17, hurting, junior, georgie henley
this is ellen's youngest daughter and middle child. she is very much like her mother. basically natalie is a carbon copy of ellen. when she was only a little girl her mother divorced her father, but he hasn't been in contact ever since, so she never really knew her father. she pretends not to care, but deep down she is hurting, and she really wants to know her dad. natalie is very close to her mother, so maybe one of these days they'll have a heart to heart about nat's father. the play by up there is georgie henley, but i'm open to other ideas :]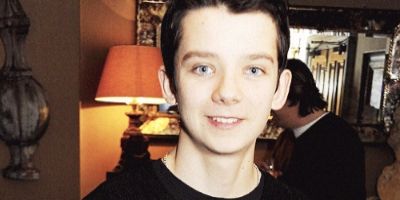 marcus andrews, 12-13, quiet, local, asa butterfield
this is ellen's youngest child and only son named marcus. he is a relatively shy and quiet kid, and he keeps to himself for the most part. a lot of that has to do with the fact that he never had a father figure in his life considering his parents split when he was about two or three years old. he loves to play soccer and baseball and has a decent social life, but at home he hardly ever talks. he loves his mother and is pretty close to his older sister, but he just isn't open with them as much as some other children are with their families. when ellen started seeing lawson, however, he started opening up more because there was finally a constant male figure. now that he's moving in with the family, marcus can finally have someone he can call 'dad.'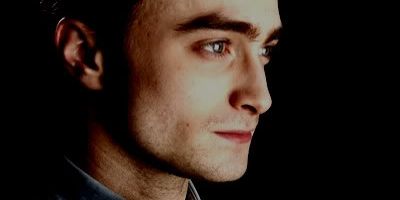 daniel cooke, 16, compassionate, fresh or soph, daniel radcliffe
so after going back and watching some harry potter, i realized how much i used to adore the harmony ship! this lovely man is daniel radcliffe, and although you can pick his name, we'll call him dan for now. dan is faith's best friend, and they've been best friends since they were in diapers. he has been her next door neighbor since birth, and their parents are really super close. i would love for them to be each other's confidante and basically secret keeper. after her parents separated, he was the one she went to for comfort, and whenever she achieves something, he's the first person she tells. they are each other's biggest fans.
eventually, faith is going to get into a bit of an abusive relationship with a senior named leonardo, and i think dan should get extremely protective over faith and try to convince her not to date him. secretly, he really loves faith, but he denies it and pretends the feelings aren't there. maybe he can win her heart in the end <3