Post by ARIEL CAROL LORE on Mar 17, 2013 0:52:40 GMT -5
[atrb=border,0,true][atrb=style, width: 453px; height: 250px; background-color: ededed; border-top: 10px solid #1cd0f8; border-bottom: 10px solid #1cd0f8;]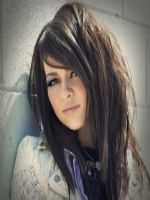 Ariel Carol Lore
Sexuality: Heterosexual
Relationship status: Dating Collin Middleston
Ariel Lore moved to Wentworth a few months ago with her dad, stepmom, and stepbrother. Her mom cheated on and then divorced her dad one year ago and so he remarried. Ariel thought it was too soon so she's now having problems accepting the new members of her family. Ariel was home-schooled after they moved but her dad wanted to put her in the boarding high school because he thought she was becoming a shut-in, which wasn't the case at all. But since she's not eighteen yet, she couldn't say no. So she registered at WA a few months ago and kept to herself. She'll be surprised if anyone recognizes her outside of school.
She's shy, but used to be outgoing and friendly. However, experiences in her past with people she thought she'd bonded with soon acted like she didn't even exist and it seems like everyone she talks to ends up hating her, although she's never given them a reason to. As much as she misses the ranch and her horses in Tennessee, she's hoping she can start over. Some of her strengths:
Singing
Acting 
Dancing
Guitar and Violin
Writing
Sensitive and perceptive about what others are feeling (Although most of the time she's afraid to say anything because people have rejected her in the past.)
Loyal and committed - wants lifelong relationships (She just hasn't had a chance to show anyone this side of her yet)
Deep capacity for love and caring (She just hasn't found anyone to show this part of herself yet.)
Some of her weaknesses:
Doesn't like to have her "space" invaded
Extreme dislike of conflict
Strong need to receive praise and positive affirmation (But when she receives it, she denies it.)
Reacts very emotionally to stressful situations
Has difficulty scolding others and sticking up for herself (Unless someone is being mean to someone she loves or teases her about a project she's working on.)
Perfectionist
Blames herself for most problems, and holds a lot on her own shoulders
The rest is on her profile in the city records thread. Normally I would say it's not really important, but she's quite a complicated character so it'll be easier to understand her if you read that. :)
friends
OPEN. Ariel would love to make new friends!
enemies
Since Ariel hates conflict, she'll more than likely just ignore an enemy. But that doesn't mean she can't have them.
lovers
Not a lover, just a boyfriend: Collin Middleton
[/td][/tr][/table]
[atrb=border,0,true][atrb=style, width: 453px; height: 250px; background-color: ededed; border-top: 10px solid #1cd0f8; border-bottom: 10px solid #1cd0f8;]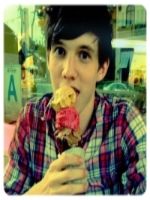 Braedon Aren Moore
Sexuality: Straight
Relationship Status: Currently not interested.
This is Braedon Aren Moore, a seventeen year-old junior who was held back a year due to emotional trauma that kept him from being able to study. He loves to play guitar, sing, and write songs. He also likes to hang out with his friends and eat mint chocolate chip ice cream. He has a charming Irish accent and is proud of his roots and heritage.
Girls flock to him because of his looks and he doesn't seem to mind it at all, but he has never had a girlfriend and never wants one. Because of his mom treating his dad with no respect and having open affairs -having been doing this since he was at an impressionable age- he believes all women are the same. He thinks he hates women, but he'll soon find out that that isn't the case at all. And although he "hates" women he still has a best friend who just so happens to be a girl, but he doesn't really see her as one. It's hard to explain, really. He also acts like the most charming guy whenever he's around girls. Basically he puts on an act every time he leaves his house.
So feel free to make any plots you'd like with him. I'd really like to use him more. <3
friends
OPEN. He's really a fun guy to be around and gets along with almost everyone!
enemies
OPEN.
lovers
None since he's not interested in dating or relationships. HOWEVER, I will be making a wanted ad for his final- his best friend that ends up in the hospital for some reason and Braedon realizes he can't live without her.
[/td][/tr][/table]
[atrb=border,0,true][atrb=style, width: 453px; height: 250px; background-color: ededed; border-top: 10px solid #1cd0f8; border-bottom: 10px solid #1cd0f8;]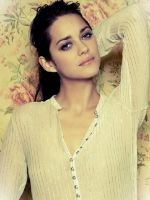 Jamie Celine Amour
Sexuality: Straight
Relationship Status: Open
The image is a link to her bio. I'd advise you to read her personality before you start plotting because she's a complex character.
This here is Jamie Celine Amour. Gorgeous, huh? But don't let that beauty deceive you. She's an over-confident, conceited, manipulative woman. This is due to a tragic happening in her past that crushed her dream of dancing and becoming prima ballerina.
Despite her over-all attitude, though, she cares about her students and wants to see them succeed in life. She's a strict teacher and isn't favored by many students because she pushes them and gets angry if they don't listen to her.
She is a professor at WA and teaches French and History, and subs for ballet teachers. She also loves to tutor ballet students and offers tutoring in French and History, as well.
friends
OPEN. Do you have what it takes to be Jamie's friend? Most of her friends will probably be guys or girls who she thinks are lesser than her.
enemies
OPEN. She will more than likely have MANY enemies.
lovers
OPEN. Jamie is VERY flirtatious. But all she really wants is someone to show her that they care.
[/td][/tr][/table]
[atrb=border,0,true][atrb=style, width: 453px; height: 250px; background-color: ededed; border-top: 10px solid #1cd0f8; border-bottom: 10px solid #1cd0f8;]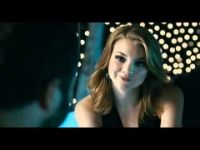 Victoria Grace Andrews
Sexuality: Straight
Relationship Status: Open
Victoria is nineteen years old and is a junior at Wentworth University. She has a British accent. This is due to going to boarding school for most of her school years, but now her accent is becoming muddled with the American accent.
She's having problems with alcohol. She's an alcoholic but doesn't know it yet. Her drinking is quickly becoming a huge problem in her life and it will take a major event in her life to get her to realize what she's doing to herself.
Victoria is sweet, bubbly, out-going, friendly, flirty, fun, and loving. She's always the type of girl to make sure everyone feels included and is having a good time. If she feels like no one is appreciating her efforts, however, she'll tell them to leave so they don't bring the rest of the group down. Despite these positive traits, there is a dark-side to Victoria, as well. Her alcoholism is causing her to feel guilty, ashamed, selfish, and withdrawn. She's beginning to blame others for her problems in life. She is also starting to focus mostly on herself to try and keep the urge to drink away. If her mind is occupied, she won't think about drinking. Well, that's what she thinks; but the thought of drinking is always at the back of her mind waiting for the brief chance to suddenly appear and torment her until she satisfies the need.
She's studying to become a special effects artist for film and theatre. She's also going to beauty school part time to get her cosmetic license so she can work at a salon or boutique. Having a dream that she will one day have her own business, she's majoring in business.
friends
OPEN. Due to her friendly, kind nature, I'll be surprised if Victoria doesn't have any friends. However, bear in mind that her disease will cause a strain on all of her relationships. Will your character stick around to help her? Or will they get sick of her hard-to-explain behavior and bail out?
enemies
OPEN. She will definitely create some enemies whenever she's drunk. She can get very mean and dishonest.
lovers
OPEN. Don't really know what to say about this one. If you think your character could handle her, go right ahead!
[/td][/tr][/table]
[atrb=border,0,true][atrb=style, width: 453px; height: 250px; background-color: ededed; border-top: 10px solid #1cd0f8; border-bottom: 10px solid #1cd0f8;]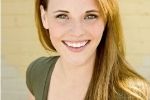 Cassidy Hope O'Brien
Sexuality: Heterosexual
Relationship status: Single
Due to a gas leak explosion she was in when she was nine, Cassidy's hearing is now practically gone. Sometimes she can hear certain sounds without her hearing aids, other times she'll be completely deaf and can only hear with her hearing aids. This can all happen and change within the course of a day. Thankfully she's fluent in ASL so she can communicate that way. But she can also speak and sound close to normal. There is still an accent and some of her words aren't so pronounced at times, but overall her diction is very clear.
Despite that challenge, Cassidy is a confident, happy young woman who always tries to help others feel happy. If you ever see Cassidy without a smile then you know something is wrong, because even during her darkest days, if she can help it, she will be smiling. Smiling releases hormones that help you feel better and more positive, and Cassidy fully believes that.
She's a Christian but loves and accepts everyone. She's not a preacher and only witnesses if someone asks her to. She exudes innocence and is very modest. This sadly might cause her trouble if she talks to the wrong people.
She's a seventeen year old junior in high school and loves cooking class. She's a wonderful baker and cook and dreams of owning her own restaurant one day.
friends
OPEN. Cassidy will probably have a lot of friends since she is friendly and kind. She could also be naive about who is really her friend and not know if someone is her frenemy.
enemies
I don't believe Cassidy will ever pick an enemy other than the devil. She's too kind and forgiving to hold a grudge for long unless something really big happens. However, if you want to have Cassidy as your enemy, feel free. Just bear in mind that she might not realize it.
lovers
Well, Cassidy believes in "no sex until marriage" and even has a purity ring she wears all the time. She also wants to be in a relationship with someone who is also of the same faith. You can try and flirt with her, but it might not get anywhere.
[/td][/tr][/table]